Hydration Complex - what is it?

It is a unique complex based on tapioca and pectin with all the necessary salts in its composition. Our vitamins are the only ones with electrolytes in the gummies. Powders and pills are a thing of the past - now you can restore water balance in a tasty and convenient way, anywhere and anytime.



WHY IS IT IMPORTANT TO REPLENISH ELECTROLYTES?

Every day a person loses and replenishes electrolytes. This process is absolutely normal. In order to replenish the supply, you need to drink a special vitaminized drink. Otherwise, do not be surprised if you feel weakness, arrhythmia, drowsiness, or dizziness. What to do if there is no possibility to make it or no time to do it?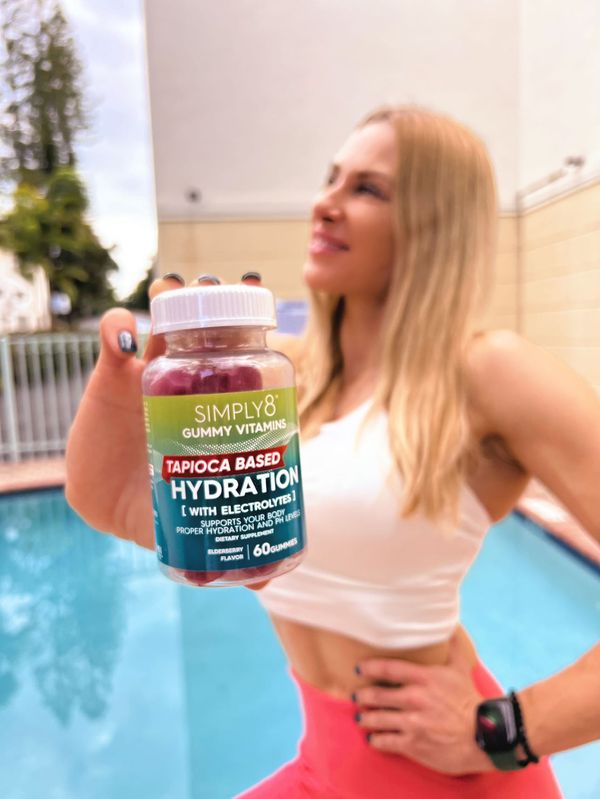 ELECTROLYTES BALANCE. FOR WHAT?

They are essential for:

Helping your muscles contract (including the heart)
Balancing blood pH (acidity levels)
Regulating blood pressure
Controlling cellular fluid balance.

You can lose them after working hard or working out, that's why it's important to restore their balance. Tapioca and pectin-based, our gummies will be a great alternative to sweets. Also, it's so easy to take them to the gym or on a camping trip.

Check your electrolytes! SHOULD BE SALTY! So essential to have enough electrolytes in your body after a workout or hard work. The taste of the electrolytes should be slightly salty. Our unique Hydration gummies have a salty taste precisely because they have the right amount of all the salts for the body. Elderberry flavor makes them so delicious - your easy and tasty way to replenish electrolytes. if you feel this salty taste it really means the quality and effective result of the product.



TOP 3 PROPERTIES OF ELECTROLYTES:

Electrolytes are quality if they have:
1) salty taste
2) composition of calcium, sodium, zinc, chlorine, potassium
3) they are tapioca and pectin based If your gummies aren't like that - be careful, take care of your health safely.

Check electrolytes in your body and do not forget to refuse them! Our unique Hydration gummies have all needed salts for your well-being. And we prepared some benefits for you: buy 3 jars of electrolytes and get any other gummies jar as a gift!